Our Lady of Manaoag
Went on a 400+ km back-and-forth road trip last weekend to Manaoag, Pangasinan, to visit the shrine of Our Lady of Manaoag. The trip took about four hours or so in one direction (including stopovers) via NLEX, SCTEX and Tarlac. Had my car blessed, attended mass, and after taking a few photos, turned around and went back to Manila. It was a fairly pleasant road trip, and the car held up pretty well at highway speeds, managing a frugal 17 km/l. Went back home with a few souvenirs, a few kilos of green mangoes, watermelons, garlic, a bottle of fish sauce (patis) and some shrimp paste (alamang). All-in-all we spent more than 12 hours on the road, but it was all worth it just to be able to make the pilgrimage. It's a trip I probably wouldn't mind making again.

Facade of the Our Lady of Manaoag Church.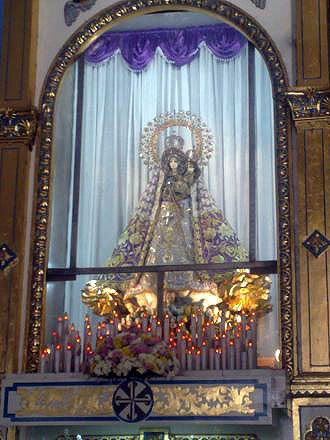 Nuestra Señora del Santissimo Rosario de Manaoag. Patroness of the sick, the helpless and the needy. This statue dates back to the early 16th century.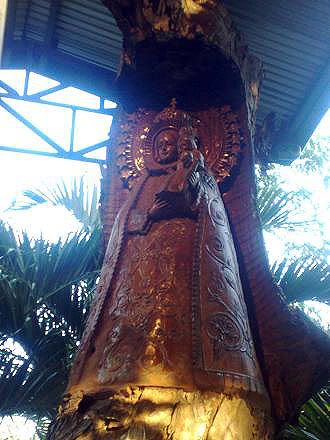 Image of the Blessed Virgin carved from a tree trunk.