Must have free apps for your Galaxy Tab....
Even right out of the box, the Samsung Galaxy Tab is an eminently useful device. Turn it on for the first time, click on Applications, and almost everything you need is already there, ready to use. A built-in alarm clock, web browser, calendar, music player, calculator, camera, contacts, newsreader, eBook reader, email, memo pad, file manager, navigation, instant messaging, social networking, office suite, you name it, it's probably already there.

You could probably get by using just the preinstalled applications and wouldn't miss a thing. But the Galaxy Tab is more than just the features it already has. It's a full-fledged tablet computer using the very flexible and open Android operating system. As such, it has the potential to be much more than what it was brand new. This is where the Android Market comes in.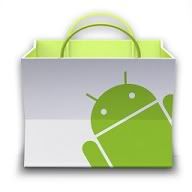 The Android Market features hundreds, if not thousands of applications for the Android operating system, and many of them are absolutely free. So other than the investment you already made when you bought your Galaxy Tab and an internet connection which you may have already paid for, you don't have to shell out anymore for useful, quality apps for your tablet.

Here's some of the free Apps I actually use and highly recommend (tested to work on Galaxy Tabs, Froyo and Gingerbread Android versions):

Antivirus

Better safe than sorry.

Anti-Virus Free (AVG Mobilation) - From the authors of the popular AVG Anti-Virus for PCs. Regularly updated.

Toggle Apps

These apps simply turn a feature of the Galaxy Tab on or off. You don't really need them, since the options are already there on the Tab, but some require a little digging through menus, so these can be potential timesavers if you frequently have to toggle features. These also allow you to maximize the Tab's battery because you can easily turn off certain battery-hogging features (like Wi-Fi or GPS for example) with one press. You could also maximize your data plan by turning it on only when needed.

Airplane Mode Toggle (SchreinerDev) - Turn on and off all wireless functions with a single press;

WiFi OnOff (CurveFish) Turn your Wi-Fi on or off with a single press;

APN OnOff (CurveFish) - Enable or disable your access points with a single press. Great for conserving your data plan consumption if it's not unlimited;

Bluetooth OnOff (CurveFish) - Accidentally leave your Bluetooth connection on after using your car's handsfree or a headset? A single press now turns it off;

GPS OnOff (CurveFish) The GPS receiver can be a real battery-hog. Turn it off with one press;

AutoRotate OnOff (CurveFish) - Toggle the auto-screen orientation lock on or off with a single keypress.

Shortcuts

2G-3G OnOff (CurveFish) - Quick shortcut to the Mobile network settings menu. Turn packet data on or off, change network modes (GSM/WCDMA);

Camcorder Shortcut (Bryan Owens) - One press and your camera is activated and in movie mode. Just press the record button to start. Perfect for those moments where timing is everything;

Tethering Shortcut (KABASOFT) - Instant access to the Tethering and portable hotspot menu.

App Management

App 2 SD Free (Sam Lu) - Move applications between phone memory and SD card quickly. Also provides quick uninstall functions.

Browser

Dolphin Browser™ HD (Dolphin Browser) - Lots of browsers for the Android platform, but this is arguably one of the best.

Instant Messaging

Trillian (Cerulean Studios, LLC) - Manages all of your instant messaging/email/social networking accounts with one app. A bit similar to Meebo IM, but I prefer to use this one, probably because I use Trillian on my PCs as well, and I already have a Trillian account. Still, easy enough to use even if you're a first time Trillian user. And much better than using multiple IM apps.

Social Networking

Seesmic (Seesmic) - Manage your social networks from one single App. Enables widgets with status updates. Much better than the Facebook and Twitter android apps. Those don't seem to update themselves.

Miscellaneous

Font for Galaxy (bottobuche) - Getting tired of the Galaxy Tab's stock fonts? Get new ones with this app. Despite the permissions asked, it DOES NOT make phone calls. It's probably just a remnant from the development kit used. Just does what it's advertised to do. Downloads and installs fonts.

Gauge Battery Widget (Tomas Hubalek) - Excellent battery status monitoring app.

Video

Rockplayer Lite (品雪) - Plays virtually any video file format smoothly.

To find the apps mentioned above in the Android Market, just search for them using their names, or the names of the developers (in parentheses). These apps are not necessarily the only ones of their kind, nor are they necessarily the best. It all comes down to a matter of taste, it just turns out that I like these apps.

If you have any suggestions/recommendations for other useful free apps for the Galaxy Tab, or perhaps better ones than those I suggested, let me know.