A closer look at the Nuvitron Electronic Fuel Economizer....
I received an early Christmas present a few days ago all the way from Bayombong, Nueva Vizcaya in the form of the retail version of the Nuvitron Electronic Fuel Economizer (NEFE, for brevity), courtesy of it's inventor, Mr. Perlito Cabauatan.

The inventor shared some positive feedback regarding the device. Apparently a number of people who have installed the NEFE on their own automobiles attest to having improved power and acceleration in addition to getting better fuel economy.

Here are some photos:

Surprise, surprise! A package for me. :-) People at the office thought it was a fruitcake since it was about the same size and shape as one.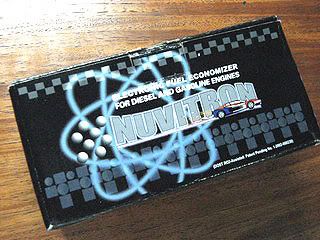 The NEFE retail box.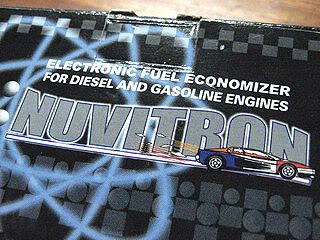 Unlike other gas saver products, (like the Khaos for example), the NEFE is advertised as effective for both gasoline and diesel fed engines.



Developed with assistance from the Department of Science and Technology (DOST), pending registeration with the Intellectual Property Office of the Philippines.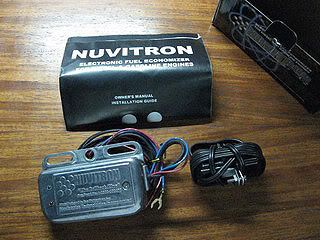 This is what's inside the box. You get an installation manual, a main unit, and an auxillary unit.



A close up of the main unit. For durability, the inventor recommends this part be mounted on the inside of the vehicle, behind the engine firewall rather than inside the engine bay itself.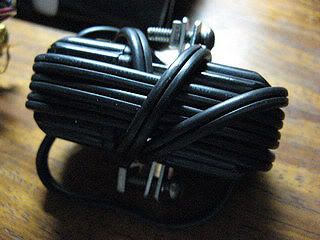 The auxillary unit. This clamps around the fuel line.
I won't be going as far as endorsing this device until I see the results for myself. My initial observation regarding the NEFE is that it is not that invasive on your engine to install, unlike some other fuel saving devices. Basically, all it needs is a power source (you tap into the ignition switch wire) and a chassis ground. The auxillary unit is attached to the fuel line via a clamp which can be easily installed/uninstalled using only a flat-blade screwdriver.

Visually, the build quality of the main and auxillary units seem to be quite good, and they appear to be durable enough to withstand the rigors of daily driving. Of course, only a long-term test will say for certain.

It is my intention to make a thorough and objective evaluation of the claimed performance and fuel economy improvements of the device for myself. In order to get the most accurate results, I need to have my car (a 1994 fuel-injected 1.6l Nissan Sentra) tuned-up first so as to establish a precise baseline. Haven't gotten around to that yet, so watch this space for more updates.

To Mr. Perlito Cabauatan, my thanks for the test unit and season's greetings to you and your family! :-)