Evolutionary, not revolutionary....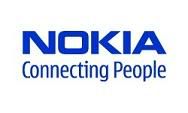 Only a few months ago, I made a post about how I upgraded my main phone from a Nokia 6600 to a new Nokia 6680. Well, six months later, I upgraded again, after selling the Nokia 6600 and relegating the Nokia 6680 to backup status on my secondary line.

Leave it to Nokia for having such short product cycles.

So what's my main phone now? It's a Nokia N70, and it's actually not that much different from the Nokia 6680.

Why bother upgrading in the first place if it not really a dramatic improvement over the older model? It wasn't actually planned really. Someone offered a good price for my 6600 which I promptly sold, and needing a new phone for my other line, I spotted a brand new N70 in Greenhills being offered at a price even lower than that I paid for my 6680. Add to that my curiosity with all the hype surrounding Nokia's N series, and the desire to make all my phones 3G compatible, it wasn't a hard choice to make. And so I bit.

It's virtually identical to the 6680, and superficially they even look somewhat alike. The N70 looks classier though, with it's brushed stainless steel face, which is a lot better than the 6680's use of chrome finished stainless steel highlights, which for the most part, act as scratch collectors. The N70, like the 6680 is a tri-band GSM handset based on the Symbian Series 60 platform. It has full 3G (UMTS) and EDGE network capabilities, a front mounted secondary VGA (0.3 megapixel), the same 220 MHz processor, 262K color display, expandable memory using dual-voltage RS-MMCs, Pop-Port interface, and the improved standby screen.

What makes the N70 different? First and foremost, the camera. Its rear camera is a 2 megapixel unit with a 20x digital zoom, compared to the 6680's 1.3 megapixel unit with 6x zoom. Of course, like all digital zooms, you'll be giving up some resolution the closer you zoom in on your subject. It comes complete with a built-in LED flash and lens protector, as well as a dedicated shutter button on the right side of the unit. The N70 also has 22 MB of internal memory versus the 6680's 10 MB, and while both have built-in MP3 players, the N70 boasts a built-in FM radio.

Which is the better phone? Technically speaking, it's no contest, the N70 wins hands down. Overall, the victory isn't that overwhelming, as the N70 makes a few design compromises. The N70 is a little bit lighter and smaller, but it feels less sturdy than the 6680 which feels quite solid in comparison. The buttons on the N70 are smaller, and are harder to press (especially if you have fat fingers), though the layout is significantly better than that of the 6680.

Still, the N70 is a step up, if only for the camera. The quality of pictures taken with the N70 rival those of dedicated digital cameras, and in fact is even better than entry level digital cameras of a few years ago. If you're into photography, the N70 certainly makes a good backup camera in a snap, and for those occasions that you don't have your digital camera with you, the N70 should perform pretty admirably as one.

It isn't revolutionary, but it does represent an evolution of the Nokia's Series 60 platform. If you're looking for a full featured smartphone, you'll be hard pressed to do better than an N70. If you already have a 6680, should you move up? If you're into photography, by all means get one. If not, you're better off keeping your 6680.

Me? I think it's a keeper, and I'm pretty confident that I'll be sticking with my N70 for the foreseeable future.

Here are a few pictures: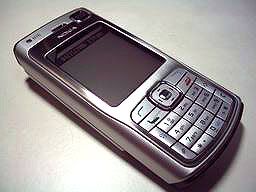 Nokia N70.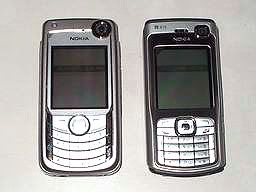 A Nokia 6680 and a Nokia N70.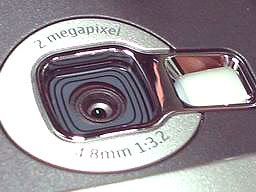 2 megapixel camera.



Front VGA camera.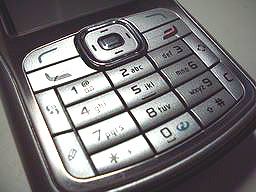 Improved keypad layout, but with smaller buttons.