More surgery pics....
For some strange reason I had this urge to photograph the innards of my PC while I was performing surgery on it (see previous post here). I guess its both the blogger and techie in me that made me do so.

I really tend to appreciate the technical details behind these ubiquitous and highly useful machines.

Here are some more pictures of my recently completed project. Not that I'm showing off of course. I just love the technology. :-)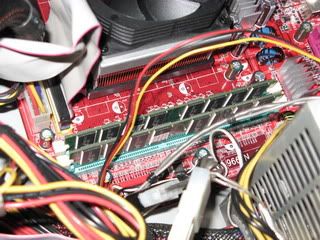 Two sticks of 512 MB DDR 400 RAM. I was hoping to get more than a gig, but I couldn't find any 1 GB modules.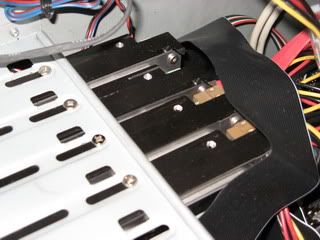 A four disk RAID array. Not for the faint of heart. This setup can get pretty toasty, that's why it's cooled by two 80 mm fans at the front of the case.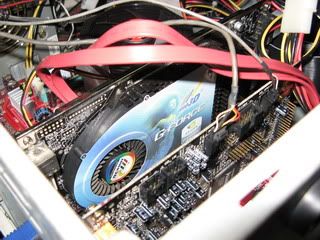 Pixel processing courtesy of an 8-pipe 256 MB Inno3D GeForce 6800 LE. I wrote about how I chose this card in this earlier post. Beside it is a Creative Labs Sound Blaster Audigy.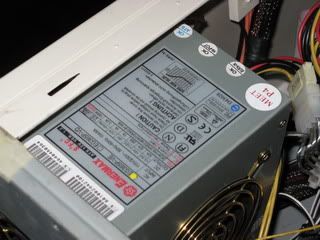 If you want upgrade your PC with all sorts of stuff, make sure your power supply is up to snuff. The ones that come free with cheap cases just won't cut it. This one is a 350 watt Enermax EG365P-VE with two cooling fans.
I guess that about does it. With any luck I can get all these tech out of my system in time for my next post. Hopefully, it'll be about something more mundane. :-)