Life's simple pleasures....
To eat isaw (grilled skewered chicken intestines) in UP. It may sound disgusting, but its actually pretty good. :-)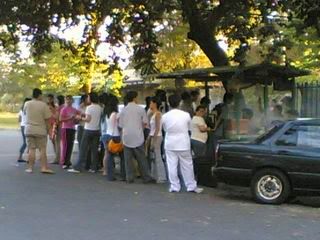 A popular "isawan" inside UP Diliman.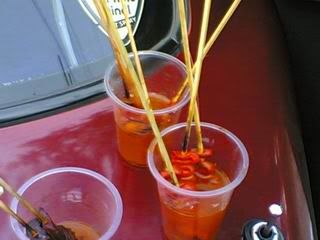 Soaking in spiced vinegar.
Eating isaw or any other street food for that matter is said to be dangerous, given its potential for carrying dangerous pathogens (see this study), but somehow these warnings don't seem to detract from this delicacy's popularity. A word of advice though, make sure they're well done, and soak them thoroughly in vinegar. :-)

Ilang isaw pa ba ang kakainin, o giliw ko...