Colinas Verdes
The following is an advertisement for those looking for real estate investment opportunities north of Metro Manila. Located near SM Fairview, and fueled by rapid growth, land values in Colinas Verdes have risen more than 14% during the past year alone. Check this out if you want a piece of the action. I can refer you to a contact of mine who's as cute and cuddly as a Pokémon. If that isn't inducement enough, I don't know what is. :-) Photos to follow. No, not of the Pokémon, of the real estate, silly. :-)

Seriously, please don't hesitate to let me know if you're interested. It's a buyer's market nowadays, so you really can't lose.
---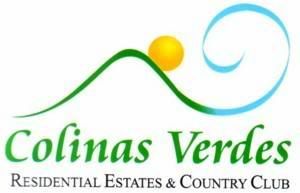 The New Urbanism
Today, San Jose del Monte boasts of one of the most prestigious urban developments north of Metro Manila - >COLINAS VERDES. It is located in Baranggay Tungkong Mangga, just at the edge of the metropolis.

The community is bounded by Bulacan province on the north, by Kalookan City at southwest, and by Quezon City on the south. Its proximity and accessibility to EDSA makes it a natural catch basin for Metro Manila's northern growth.
The New Township of Bulacan

San Jose del Monte holds the distinction of being the very first city in the province of Bulacan.
The city is named after its patron saint, San Jose, with "del Monte" pertaining to its rolling terrain, located northeast of the Sierra Madre Mountains. Chartered in the year 2000, San Jose del Monte is known as the Evergreen City, blessed as it is with abundant greens and forests. Its location high above most other towns has also earned it the name, "Balcony of the Metropolis."

Nestled at the foot of the Sierra Madre Mountains, COLINAS VERDES supports a planned environment of lush greens and trees. The rolling terrain rose gently from the southwest entrance to the northeast tip, reaching 280 meters at its highest point, where one has a commanding view of Quezon City and Manila Bay farther out in the distance.

Running along the eastern and southern boundaries of the property is the Marilao River, in the middle of the Angat and La Mesa watersheds. This unique location helps maintain a pollution-free environment for residents of COLINAS VERDES.

San Jose del Monte provides the peaceful environment that enhances urban development, and new facilities continue to be built within the vicinity.

The University of San Agustin and the San Agustin Church will soon rise beside COLINAS VERDES to provide facilities for education and religious worship.

The COLINAS VERDES Commercial Center will rise along Quirino Avenue as an ideal venue for shopping and dining or to simply meet up with friends and clients. Designed to serve residents of Colinas Verdes as well as surrounding communities, the Commercial Center is envisioned to become an important landmark in the vicinity.