All you can eat....
In contrast to other departments within our corporation who chose to hold elaborate Christmas parties, we opted to go simple this year. The officers and staff of the Program Management Group (PMG) and the Program Management Office (PMO) had a small get together over lunch yesterday at Kamayan restaurant in SM Megamall. As usual, we took the opportunity to direct tirades against each other, as we always do. :-) And the food ain't bad as well. In fact, it was pretty good. :-) Here are some pictures:

The good, the bad, and the ugly. You figure out the order. And by the way, that's not Jose Rizal on the right. :-)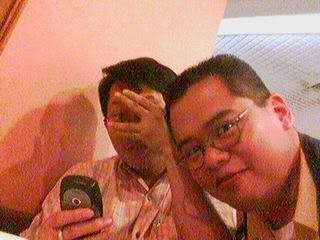 That's Ken actually making a reverse Vulcan salute. If you don't get it, don't bother figuring it out. :-)



Thel, Kelly and Hazel. By the way, Thel and Kelly are also bloggers. Thel's blog is here, while Kelly's is here.



Annie contemplating whether to return to the buffet table or to take a dump. :-) Who knows? Maybe at this precise moment she's coming up with a new theory to explain the origin of the universe.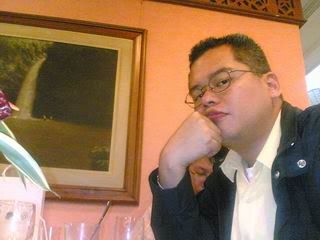 What are YOU looking at?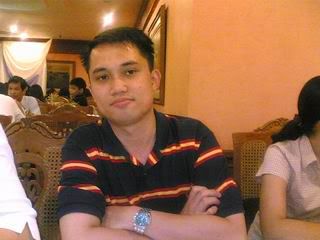 Edmund, checking out the chicks at the other table.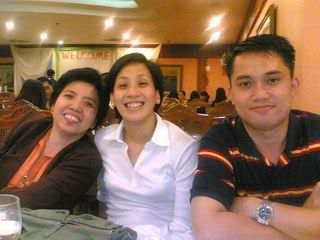 And who can blame him, when sitting next to these people. Notice the forced grin. Hahaha. :-)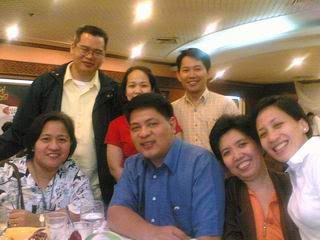 The silver bullets, along with the head honcho himself. If you don't know what "silver bullets" mean, read Scott Adams' "The Dilbert Principle". If you're too lazy, just click here.