Gatecrashing....
A few days ago I found myself "gatecrashing" the Christmas party of a neighboring department. Well, it turns out, lagi rin akong nakatambay dun so it wasn't really that surprising that I would find myself there celebrating the season with them, even though di ako taga-dun :-) Here are some pictures: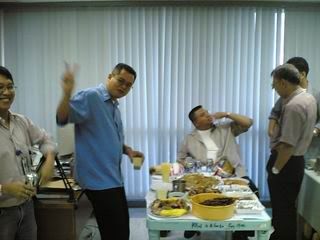 "Stolen" shot. :-)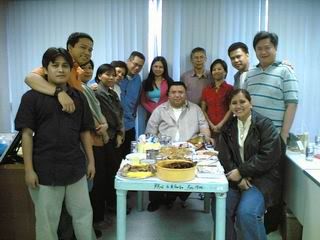 With the entire staff of the Benefits Development Office (BDO).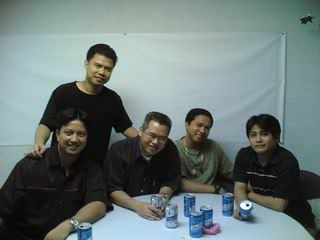 A few drinks with the boys. This was taken two days after the party.