EDSA: 20 years after....

A monument to the Filipino's struggle for freedom two decades ago. One can only wonder if the ideals it represents still exist today.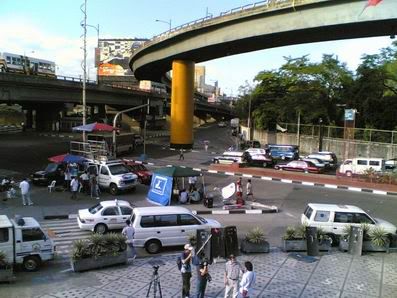 The most sought after piece of real estate in Philippine politics. He who has EDSA has Malacañang. That's why President Arroyo doesn't intend on yielding it, come hell or high water.



How ironic is it that the center of People Power twenty years ago is now off limits to those who wish to exercise their right to peaceable assembly? These police officers stand vigilant, ready to disperse any demonstrators who may insist on exercising this fundamental right.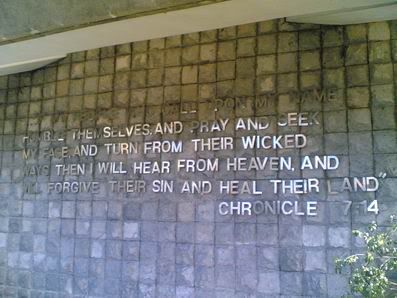 "if my people, who are called by my name, will humble themselves and pray and seek my face and turn from their wicked ways, then will I hear from heaven and will forgive their sin and will heal their land." - 2 Chronicles 7:14



These shields still bear the scars of yesterday's violent dispersal of those who seek the ouster of President Arroyo.
Note:

All photos were taken this afternoon using a Nokia camera phone.