The week that was....
It's been a hectic week.

On Monday, in light of our office's anniversary, the employees held a week-long flea market right on our very floor, and the floor below it. There were a lot of things on sale, though I mostly gravitated toward the food stalls and there was even a stall offering for sale secondhand DVDs. There were a lot of choices, though I have already seen most of them. I came across three that I couldn't pass up though: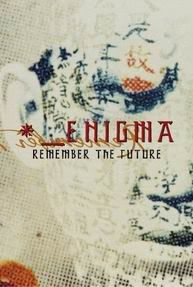 Enigma's Remember The Future.



The sidesplitting comedy Zoolander starring Ben Stiller.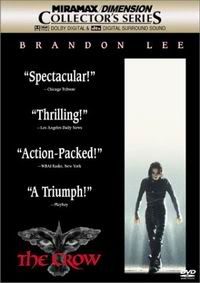 The cult classic The Crow starring the late Brandon Lee.
Tuesday was Valentine's Day. Let's not even go there.

Wednesday an officemate and I had to attend a seminar workshop along with our office's top brass. It begs the question: What were we doing there? My colleague and I came to an agreement: We would rather be stuck in the office reading Wikipedia articles than be caught in this snooty environment participating in discussions which go nowhere. Oh well, it was work, so we did what we had to do, and left the first chance we got.

In the afternoon I had a hearing committee meeting regarding the fate of one of our own employees embroiled in an administrative matter. It's never an easy thing passing judgement on a fellow employee. It hasn't come to that yet, though.

On Thursday I had to attend another hearing committee meeting, this time with a different set of respondents in another administrative matter. I'm starting to wonder why they keep assigning me to all these administrative cases? I'm not even a lawyer (yet).

Yesterday, our office had our employees' appreciation day in connection with our office's anniversary celebration. It was fun, entertaining, but quite tiring. Too bad I didn't win the grand prize in the raffle, a personal computer. I could always use another computer. :-)

This morning I was awakened by the sound of a text message alert tone on my mobile. It roused me just in the middle of a very strange dream I had. It started with me visiting a friend's house for some reason, some chit-chat, and then it segued into something rather sinister and disturbing. I dreamt that someone blew up a car/truck bomb beside the Manila City Hall. What was I smoking? Actually, it was only West Ice cigarettes, but still, I wonder. I never knew myself to have clairvoyant abilities before, but just in case, I'm entering it here in my blog. Of course, I hope it doesn't happen.

There were a lot of other strange things that happened the past week, unfortunately some are not quite fit to mention here. In case you're reading this, I hope you're ok and doing well. Remember our little secret, okay? :-)

In the news is still the Wowowee stampede tragedy, the demolition of a shabu bazaar in Pasig City ordered by Mayor Vicente "Enteng" Eusebio who is rumored to be in cahoots with those in the illegal drug trade, and another tragedy yesterday when an entire barangay in Southern Leyte was buried in a landslide.

Let us pray for those who lost their lives in the disaster as well as for the safety and well-being of the survivors.

I apologize if I haven't been able to blog about anything of note lately, and also for not being able to make the rounds among my fellow bloggers, who were nice enough to keep on visiting despite the lack of any fresh material. I hope to be in circulation in the next couple of days, and hopefully the following week, unless (moan) duty calls again. :-(