Independence Day....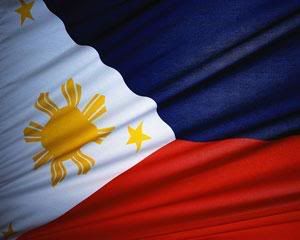 Today, June 12, we celebrate our Independence Day. It is on this day that we have finally declared ourselves a fully sovereign and independent nation, free from the shackles of colonial Spain.

One hundred and seven years ago, General Emilio Aguinaldo stepped out onto the balcony of his residence in Kawit Cavite, and unfurled what came to be our national flag amidst the melody Marcha Magdalo which later on became our very own Lupang Hinirang.

But is June 12 really our Independence Day? Some historians doubt this. Using June 12, 1898 as a starting point, we actually began with a dictatorial form of government under Aguinaldo. It was only until three months later, in September 1898, that we have formed a representive government with the establishment of a constituent assembly known as the Malolos Congress. It took four more months, in January of 1899, for the Malolos Congress to come out with the Malolos Constitution which established the first Philippine Republic.

Of course, by that time, Spain had already in fact ceded us to the United States via the Treaty of Paris signed on December 10, 1898. Then came the Philippine-American War which lasted from 1899 to 1902. We lost that war, in the name of Benevolent Assimilation, but it cost the United States 4,324 American lives and $600 million. Filipino losses have been estimated at 16,000, with 250,000 to a million civilians killed.

It was not until much later, less than a year after the close of the second world war, when we were actually granted full independence by the United States. The date? July 4, 1946.

There are even some people who claim independence came much, much later. They allude to the date September 16, 1991 - the date when the Senate refused to ratify the extension of the R.P.-U.S. Bases treaty. It was only on that date that we have finally moved out of the shadow of the United States.

All that being said, what is the significance of June 12? While July 4, 1946 may have been our "true" Independence Day, this independence was a gift, so to speak, from the Americans. Being the "benevolent" colonial power that they were, it is even postulated that the United States may have even granted our independence earlier had it not been for the outbreak of World War II. While at this point in time we may have earned it, we have have not necessarily fought for it, or won it by ourselves.

It was on June 12, 1898, that we have done this, albeit not in fact. That declaration of Aguinaldo made on a June afternoon is historically significant as the very first Asian uprising against a foreign imperial power. And we would have ultimately succeeded, had it not been for the Spanish-American War and our resultant cession to the United States.

Though subject to much lively debate, it was in fact on that day that we finally established our national identity and our independence in spirit, not only to ourselves, but to the rest of the world. Of course, no other nation actually recognized us, but that's not the point. Former Pres. Diosdado Macapagal put it so succinctly and eloquently when he said: "A nation is born into freedom on the day when such a people, moulded into a nation by a process of cultural evolution and sense of oneness born of common struggle and suffering, announces to the world that it asserts its natural right to liberty and is ready to defend it with blood, life, and honor."

As such, there can be no other day more appropriate for commemorating our Independence Day, than June 12, 1898.

Postscript:

It is unfortunate that one hundred and seven years later, we are still victim to our own hubris and political immaturity. Today, June 12, 2005, our government is embroiled in controversies and allegations of corruption and election fraud. This could possibly bring us to the brink of another mass uprising, not unlike the events of February 1986, or January 2001. We can't say with complete certainty what will be the effect of this latest storm to rock the Philippines. All we can do, at least for now, is to wait and see, and hope and pray that the truth comes out.

Quaere Verum.