Back to Manila....
At around 6 in the evening on the 15th of July, a Friday, we boarded our Philippine Airlines flight back to Manila. The flight took about an hour and half. It was at times a bit bumpy because of air pockets brought about by the less than ideal weather conditions. About 15 minutes past the hour of eight in the evening, our plane touched down on the Ninoy Aquino International Airport (NAIA), where our journey to the south of the Philippines started five days earlier.

With me on this flight was one other colleague. The rest of the team decided to stay one more night, and would be flying back the following day. It was a bit difficult trying to get a ride, more so considering the luggage and crates we were hauling. Eventually we did manage to hail a cab and head on out home.

And so ended our adventure. For now.

It was good to be back.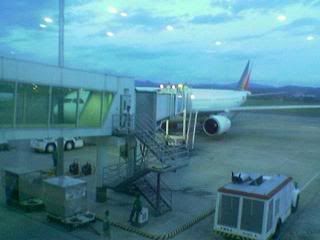 Our ride home.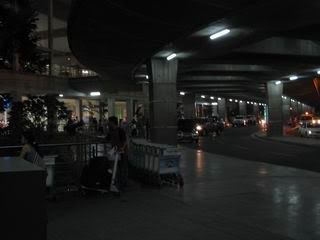 NAIA by night.
Waiting for a cab.