Onwards to Batangas....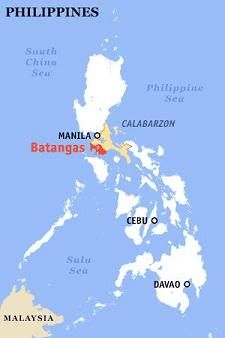 The second leg of our travels brought me and my colleagues to Batangas City, the capital of the province of Batangas.

By road, Batangas City is about two and a half to three hours away (depending on traffic conditions) from Metro Manila. It was quite warm there at the time, a far cry from the weather in Pampanga, which was rainy and windy, on account of the typhoon that was brewing when we were still there.

Batangas is known for its balisong (fan knives), coffee, and beef, among others. We stayed for two days and two nights at the Batangas Country Club in Barangay Bolbok, a quiet and relaxing resort, albeit a bit difficult to find if you're not familiar with the area. We were also pleasantly surprised by the fact that Batangas already has a brand new SM Supermall of its very own, known as SM City Batangas.

We basically performed a repetition of the consultative workshop we facilitated earlier in the week in Pampanga. Our local counterparts were very hospitable, and we found the stay to be quite pleasant and enjoyable, despite the work that had to be done. On the evening of the second night, I even found myself co-hosting alongside a pretty local colleague a social gathering of all the participants. To describe it as just being fun is an understatement. :-)

Things were a bit hectic, so I wasn't able to take many pictures. Here are a few of the snaps that I managed to take with my trusty camera phone: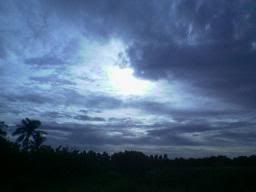 A shot of the afternoon sun while traversing the Southern Tagalog Access Road (STAR).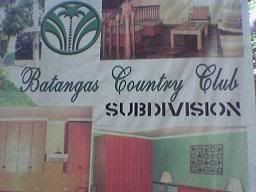 The Batangas Country Club.
In session...again.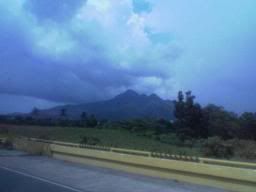 A shot of Mt. Makiling taken on the way home.