The Trip to Clark....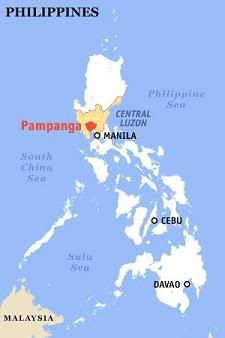 The past couple of days I found myself, along with a number of my colleagues, in Clark in the province of Pampanga. We were there to facilitate an activity with other co-employees assigned to other regional offices of the agency where we work. After the activity, we even managed to shop around in a few of the many duty free shops scattered in the area.

Pampanga is located to the north of Manila, about two hours away by car. Clark used to be an American air base until 1991, when the Philippine Senate rejected the treaty extending the Military Bases Agreement. Before then it was known as Clark Air Base. The last American forces left in 1997, ending almost a century of American presence in the region. Today, it is now referred to as the Clark Special Economic Zone, known, among other, for its tourist spots, special interests and sports activities, and its myriad duty free shops.

Here are a few pictures from our trip: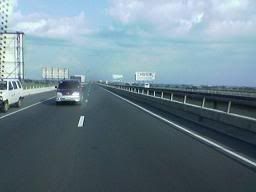 Travelling via the new and improved North Luzon Expressway (NLE).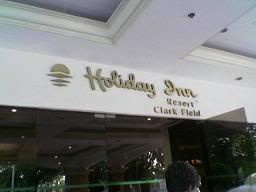 The venue where we held our activity.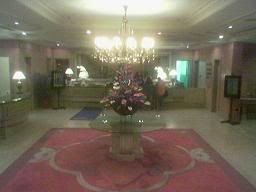 The lobby and front desk.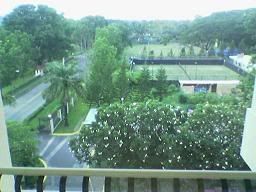 The view outside.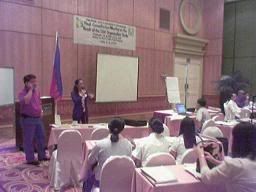 In session.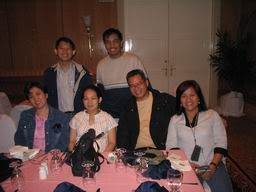 Me and my colleagues.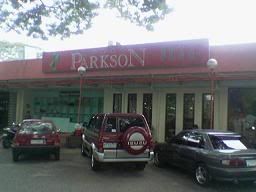 Parkson Duty Free.
Puregold Duty Free.
Now, the next leg of our journey takes us south to the province of Batangas. Stay tuned.

Again, I'll be away for a couple of days, so I'll be posting some entries in advance. I'll catch you all when I get back.

Trivia:

The Clark Special Economic Zone has an area of approximately 28,000 hectares, almost the size of Singapore.

Links:

Pampanga-Online