South to Cebu....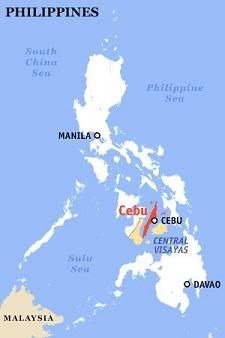 Less than 48 hours after our return from Batangas, last Sunday we were on our way south to Cebu City in the island of Cebu.

The island of Cebu is about 225 km long north to south and is located in the Central Visayas region. It's about 560 km south of Manila, and via air you can get to it in approximately an hour or so.

Among other things, Cebu is known for its tourism, handcrafted guitars, Sto. Niños, otap (a sugar coated biscuit) and danggit (dried fish).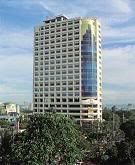 This time around, I managed to take a ton of pics, considering that we were billeted at the Golden Peak Hotel & Suites, a 21-story building which is situated smack dab in the middle of Cebu's financial district. The view from the top provided panoramic views of what seemed to be the entire city, if not the entire island itself. Interestingly, the same building also housed our office for that region.

We also managed to visit a few of the popular tourist destinations within the area, as well as sample a bit of the nightlife, but these would probably warrant blog entries of their own, with all the pics that I took.

Of course, we weren't just there for the sights, we were there to work, and we did a repeat of the activities held first at Clark then at Batangas City. I think we did pretty well on this one, but I guess that's no surprise, as I think we did well on the other legs too.

Here's a few of the pics taken on this trip: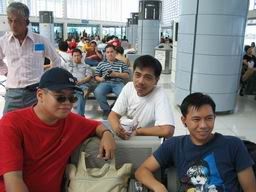 Waiting for our flight.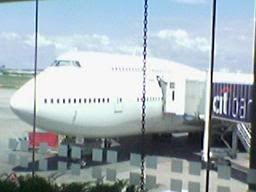 The Airbus A320 that took us to Cebu.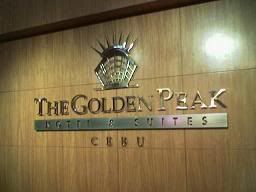 The Golden Peak.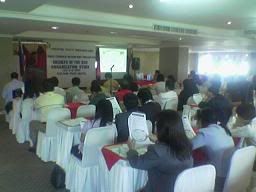 In session...again.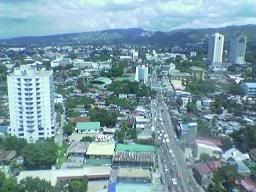 View of Cebu City from 21 floors up.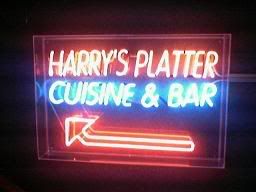 Is it just me, or is there some trademark infringement going on?
I'll be posting the other pics of Cebu, as well as the next leg of our journey, real soon. :-)

Links:

Make it Cebu!