Further South to Davao....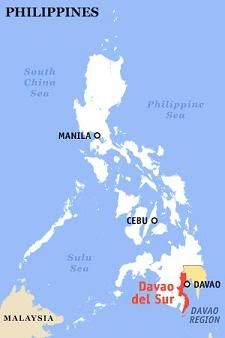 We arrived at Davao at around an hour before noon, on July 13, 2005, or about a week after the Davao trip of my officemate and fellow blogger xtnag.

Davao City is situated on the island of Mindanao about 400 km due south of Cebu City (a 30 minute flight), or about 965 km south of Manila. (I pay attention to the navigation screens in the plane. I'm weird that way.) It is the largest city in the Philippines in terms of land area (more than 2,400 sq km) and the regional center of Region XI.

The last time I was in Davao was in October 2001, if I'm not mistaken. I went there as a representative of my office's Operations Sector, and as a member of a contingent accompanying our President & CEO. Now, four years later, I'm here again as part of our company's reengineering effort.

While four years isn't really a long time, I did see a number of changes, starting with the airport. The Davao International Airport was completed in November 2003, and is built to international standards. It sits beside the old domestic airport. (See INQ7.net article here).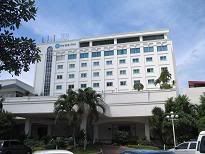 After about a 20 minute drive in a jam-packed Nissan Urvan (apparently the official van of this entire series of trips), we arrived at our venue for this leg, The Apo View Hotel situated in Davao City's business district. From this point, Davao City seemed to be a mix of old and new with sprawling low-rise commercial buildings, residential areas, a mall, and high-rise hotels dotting the landscape. I heard that the streets have become virtually crime-free (0.82 in 10,000 persons per month), thanks to the "unconventional" yet effective methods of Davao City Mayor Rodrigo Duterte.

While we didn't get the opportunity to visit many tourist spots as we did in Cebu, we were treated to extensive shopping opportunities, ranging from the modern Gaisano South Citimall to the decades-old Aldovinco Mall, the place to go if you're looking for souvenir items and local handicrafts.

Strangely enough, with all that could be done, I ended up spending some of my time browsing the internet in one of the internet cafes along the area, posting a couple of updates to my blog, and playing a couple of rounds of Counter-Strike: Source with a colleague (I lost...damn!).

Of course, there were also numerous opportunities to drink ourselves silly, and admire the multitude of pretty faces, which we invariably did. :-)

And let's not forget work. We did some of that. :-) Here are some pics: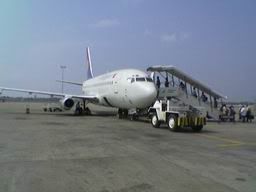 The Boeing 737-200 which took us to Davao.
The Apo View Hotel.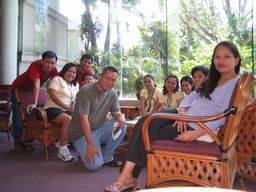 Our team with the official welcoming committee.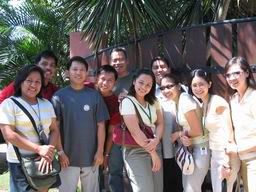 Group picture with our regional counterparts.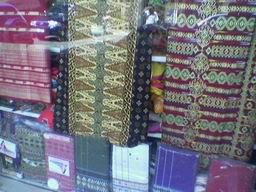 Batik being sold at the Aldovinco Mall.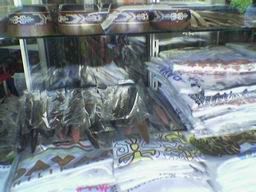 Shirts and other souvenir items.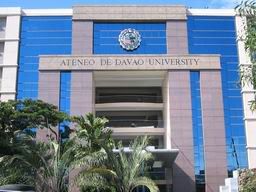 The Ateneo de Davao University.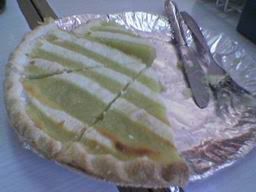 Durian pie anyone?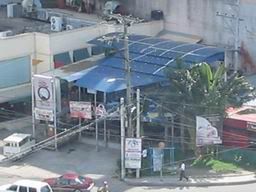 We drank ourselves silly at the Pacific Harbor.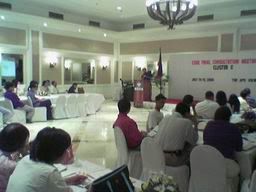 In session...again.
Then we drank ourselves silly again in The Apo View's The Blue Room.
On behalf of my colleagues, I'd like to thank Rain, Kitin, Min-Min and the others whose names may have escaped me at the moment, as well as their AVP, for the very warm welcome and hospitality that they have shown us in our brief stay in Davao City. We hope to be able to return the warmth someday, or perhaps, even return to Davao City. :-)

This is the last leg of our journey, after which we would be going back home to the nation's capital and center of Philippine political controversies, Manila.

Manila, I keep coming back to Manila
Simply no place like Manila
Manila I'm coming home

Links:

Davao City - Experience Davao